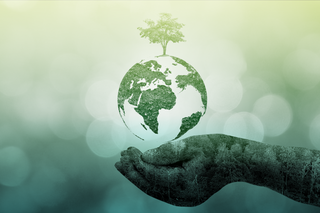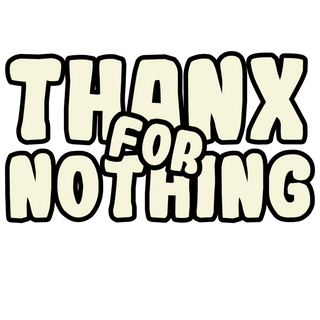 It all started with a call from nature and four creative minds who pursued a common goal: to say "Thanx for Nothing" to all the brands that only do advertising without offering any added value for the customers.
Tired of promoting other brands and getting nothing in return but a piece of clothing? We thought it should be different. Our limited edition designs not only have a story, but also a socio-critical or social aspect. With each limited design, you not only receive a very limited piece of clothing, but also a free NFT, which represents a digital image of the design. You are the owner of the limited design, you'll possess something truly unique that sets you apart from the crowd. Each design is accompanied by a limited number of NFTs, with only one NFT per garment produced. So, if there are only 123 hoodies and shirts of a particular design, only 123 NFTs will be generated and sent to our buyers. Once all pieces and NFTs have been sold, the design will be retired, making your limited edition item even more valuable.".
We pay attention to fair production (fair wear), vegan materials, organic and Öko-Tex certification, so that you not only own an exclusive piece of clothing, but can also be sure that it was produced sustainably and environmentally friendly.
But that is not all. We not only want to do something good for our customers, but also give something back to society. That's why we donate 5% of the proceeds from every Limited Edition item sold to the children's chartiy "Bridges for Children". If you want to learn more about this organization, just click on the link .
We believe that fashion can be more than just a piece of clothing. We want to make a difference and make a positive difference in the world with our designs.
*You can find out more about receiving your NFT in our FAQ Center. If you can't find an answer there, please contact us, we're here for you.